Tamarack Products offers a variety of Custom Solutions, from Binders & Folders for Manuals & Literature, to Custom Designed Tool Rolls and Sample Holders. If you send us your items that need to be packaged, our team will evaluate and offer the best solution for packaging, if you do not already have a design in mind.
We also offer custom Sample Holders. Anything from a single pouch to multiple pocket pages is available. We can also do "Folder Style" Sample Kits that open up to display clear pockets that will showcase your color and/or material samples.
---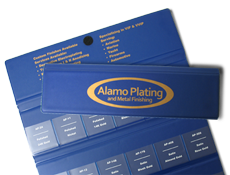 Custom Sample Holders
Our Custom Sample Holders are made to your specifications. Choose Single Page, Book, or Folder Style, or your Custom Design. Clear or Opaque Vinyl, or both, our sample holders can showcase your selections elegantly and professionally. Easily customized via Printing, Debossing, or Foil Stamping.
---
Custom Binders
Our Custom 3 Ring Vinyl and HDPE (High-Density Polyethylene) Binders can be made to accommodate your specific display or presentation. Sizes range from 1/2" to 4" capacity. Whether you require a tri-fold or simply a fold over flap to close the binder, we are here to help make your project stand out.
*A one-time tooling charge applies.
We offer a variety of higher end materials to achieve the look you want. A variety of colors and finishes to choose from, as well as Custom Printing, Debossing, and Foil Stamping. Ring Metals are available in both Round and D-Style.
---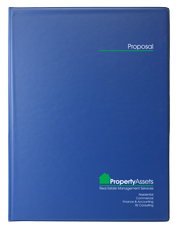 Custom Folders
If you require a unique folder, Tamarack Products can help with that. Special pocket configurations and/or sizes are not a problem. We can work with you to achieve the look you want.





---

Custom Tool Rolls
Our Custom Roll-up Tool Pouches can be made to your specifications. Many material choices and colors are available. Elastic Loops hold tools securely after rolling. For best results, samples of the tools are helpful in designing the pocket sizes. Tools will be returned upon final approval of the custom design.
---
To find out more about Tamarack Products, please: